Resources for
soulful strategy
There are a million ways to grow a business but that doesn't mean it's necessarily the right way for you. Each of our complimentary resources are designed to facilitate you in coming into deeper awareness with your vision, goals, and strengths, while also creating awareness for where the gaps lie. In moving toward your goals it's about addressing the "right hard things." And each of our tools below are designed to help you gain that distinct clarity while also uncovering your very next action step to help you move the needle and begin making a difference. 
Are you ready to step into your bold, unapologetic self and claim your impact more deeply?
In Unleashed, Amber dissects the patterns and norms that keep so many of us locked in fear, people-pleasing, and pretending — and reveals the simple shifts that will unlock everything you desire in life and business.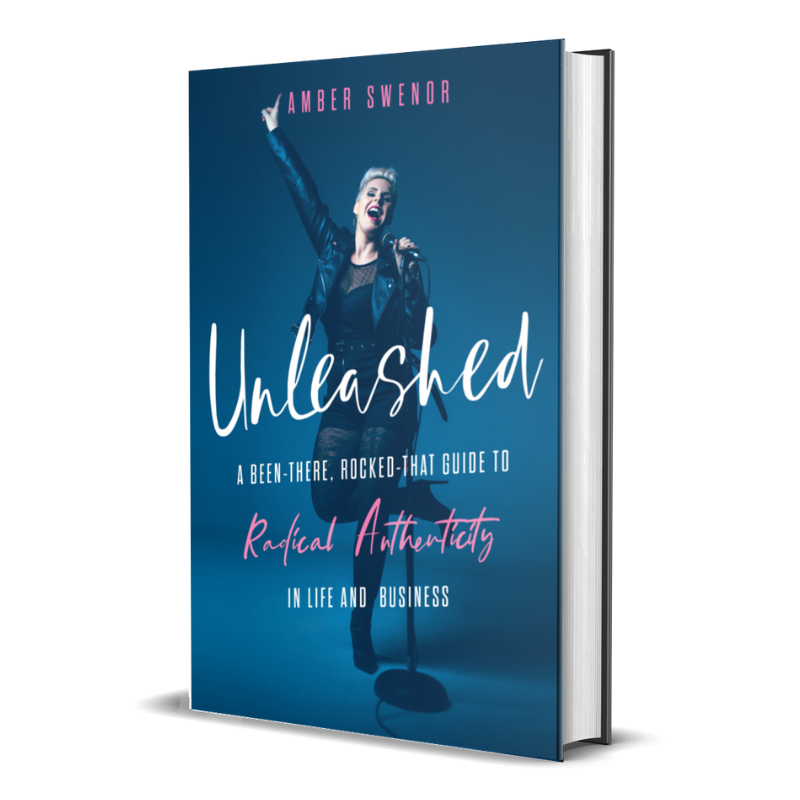 Have a dream, but don't know where to get started?
Grab the Uncover Your Dreams & Unleash Your Impact Workbook!
Are you seeking to take the next step forward toward your dreams? Or maybe you know what you desire, but are seeking the confidence to take the next step toward it?
Wherever you are starting from, one thing is true: stepping into your dreams and living a life of freedom, joy, and impact requires getting clear on what that means for you, personally. Because a person's dreams and desires are uniquely personalized. And so, to walk this journey requires answering: What is YOUR personal Truth? What do you desire?
The Uncover Your Dreams & Unleash Your Impact Workbook will guide you to get clearer on what it is you desire, what may be holding you back, and choose what you are ready to do
about it next.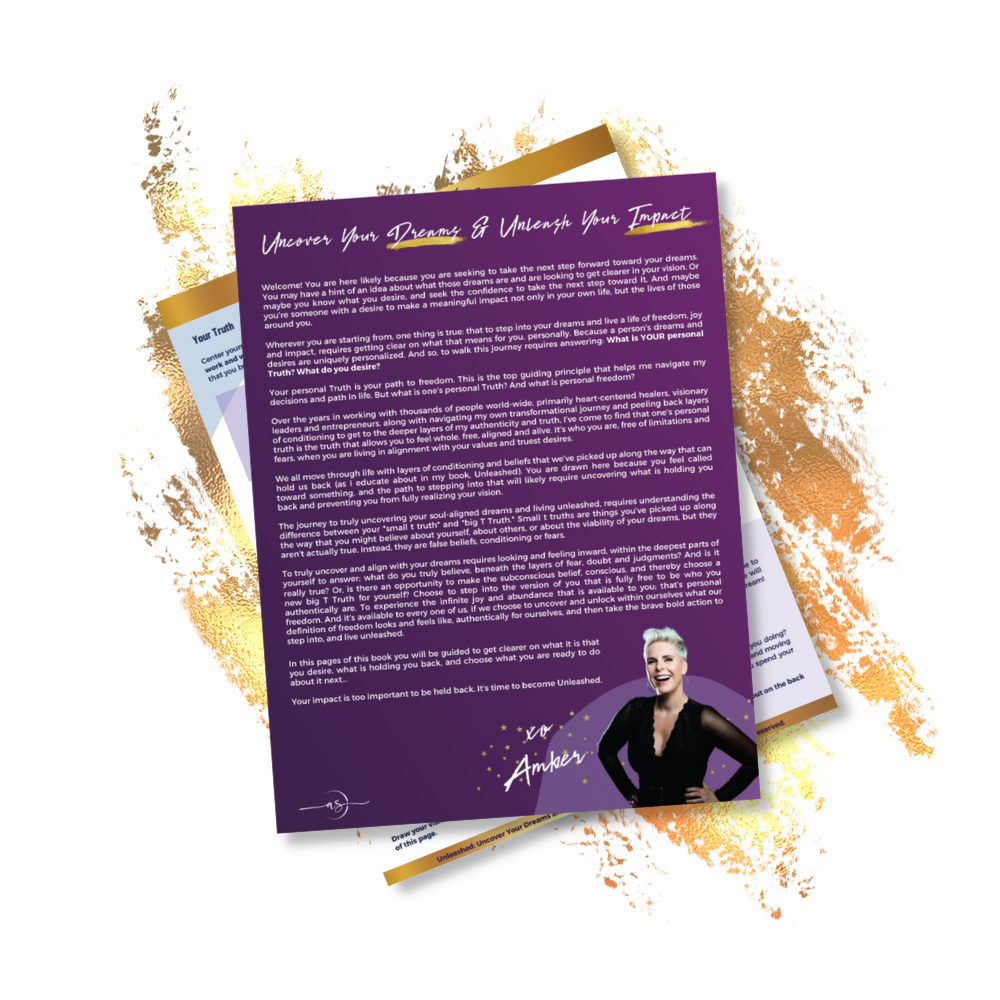 Business Alignment Assessment
Evaluate the 7 Core Areas of your business and create greater alignment with this assessment.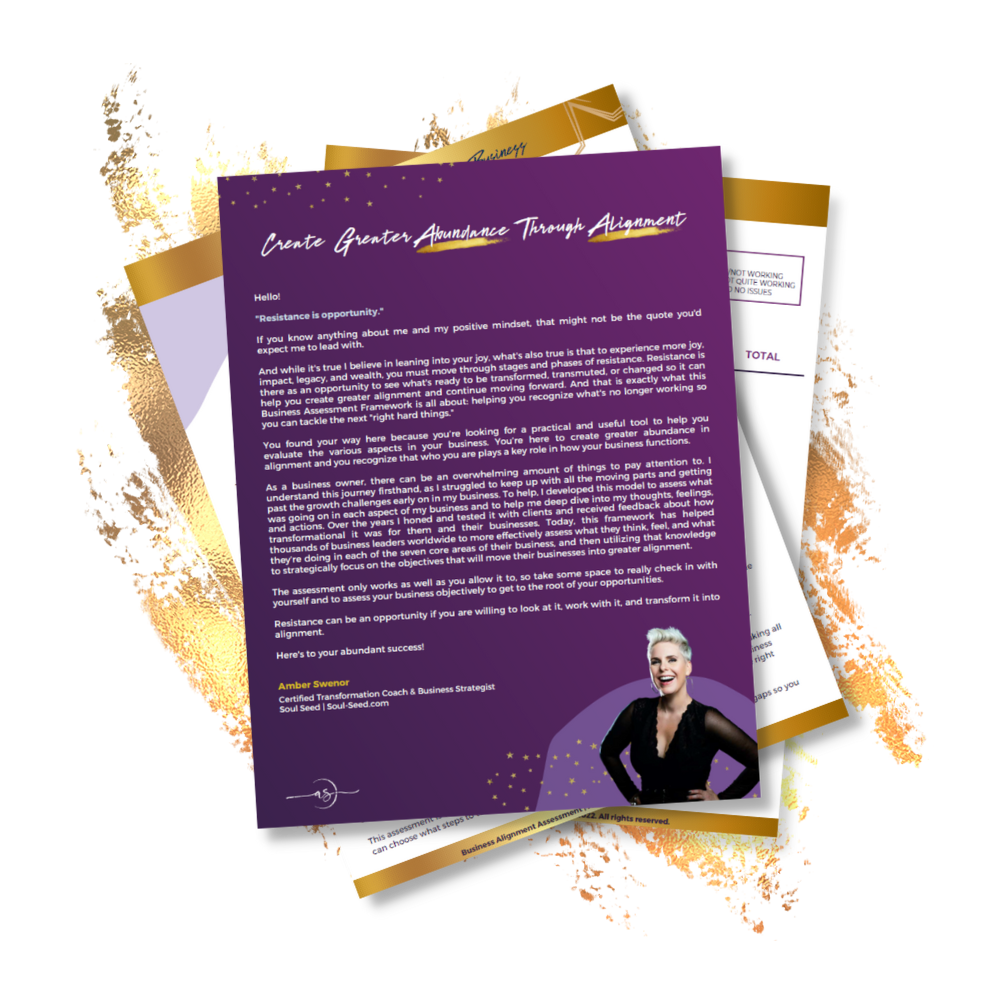 To experience more joy, impact, legacy, and wealth, you must move through stages and phases of resistance. Resistance is there as an opportunity to see what's ready to be transformed, transmuted, or changed so it can help you create greater alignment and continue moving forward.
Simplify the overwhelm and get more strategic with this 10-minute assessment designed to help you get crystal clear on your gaps and growth opportunities.
Uncover Your Dreams & Unleash Your Impact Workbook
Uncover your desires, unlock what may be holding you back, learn your most aligned steps and live into unleashed freedom.