Coaching and Consulting for
heart-centered visionaries
 Amber Swenor is a transformational guide for heart-centered beings and visionary leaders, facilitating as a bridge where spirituality meets strategy, helping you to align with your truest depth, to live and lead with potency. 
Amber faciliates personal transformation with brands, and the leaders behind the brands, guiding you into alignment with your inner knowing, and most aligned soul seed purpose.
For leaders who are called to move beyond success and to truly align with your purpose, while leading in alignment with your greatest gifts and joy, Amber provides coaching and strategy guidance to facilitate your journey as you shift from stuck to flow; from struggle to greater ease. From worker to CEO. From CEO to your next phase in life.
Regardless of where you are in the journey, if you are committed to realizing your purpose and creating impact, this comes from aligning with your Soul Seed, your inner vision, and then creating your business to fulfill this mission. Amber works selectively with people who are on this path.
Sound like it might be a fit for you? Discover more below, or apply for coaching now.
Mission
Amber's mission is to help heart-centered visionary leaders to live and lead in alignment with your authenticity and purpose, because making an impact in the world starts within you. In order to step into greater joy, impact and abundance, it starts within you, the leader behind the brand. Your personal truth is the path to freedom. 
A heart-centered badass and business strategist, Amber is the founder of the Soul Seed: a brand ecosystem that exists to elevate conscious leaders and companies.
Why
 The world of business is evolving and conscious leaders are the future. There are many heart-centered visionaries in the world with the potential within them to expand their mission, to create jobs, to serve more people, but something holds them back. 
Externally it often shows up as under-charging, over-working, running a business that is successful but isn't your legacy work. Feeling frustrated that you are staying stuck in the busy work instead of working strategically on your business. You may feel like you're on a hamster wheel with hustling for the next sale.
Your impact is stifled when you operate from any of those places. These are external symptoms of something that is ready to shift internally.  Until that is shifted you cannot realize the full power of your external impact.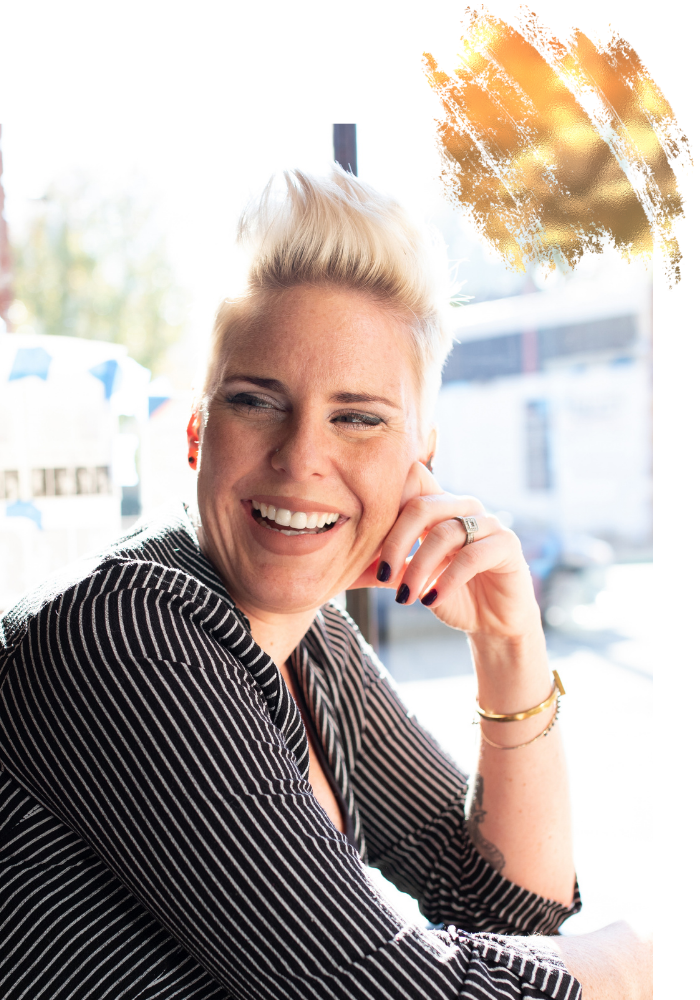 The Human Behind the Mission
 Transformational Guide. Business Strategist. Intuitive. Best selling author. Front person in a metal band. Dog mom.
As a sensitive powerhouse, Amber grew up driven, but also sensitive, empathic and often felt misunderstood. Growing up in rural Wisconsin she became a first generation in her family to graduate high-school and the first to attend college, one of the many steps in transforming her life to align with her authenticity and desires. 
Amber's journey has taken her across the world and through years of healing to fully uncover and align with her Soul Seed, her vision for guiding conscious leaders into creating wildly meaningful impactful, through successful companies. 
She's grown a service based business from the ground to over $1M/year in under four years. She's coached hundreds of entrepreneurs, CEOs, healers and visionaries worldwide to step into alignment with their authenticity, and grow values aligned businesses. Find client impact stories below.
Today Amber provides transformational coaching, consulting and speaking. She's co-founder of Soul Seed CBD with her husband (also her bandmate).
As CEO of her company Soul Seed Strategy she leads a team that provides brand strategy and marketing services to help business to better position their brands for long term success through brand strategy and strategic marketing services.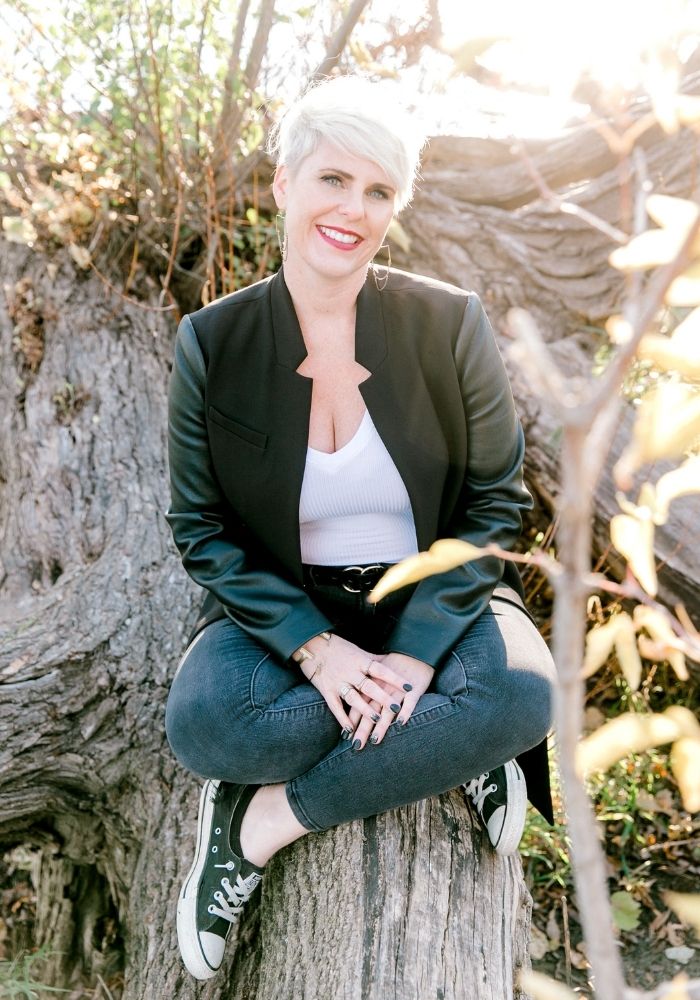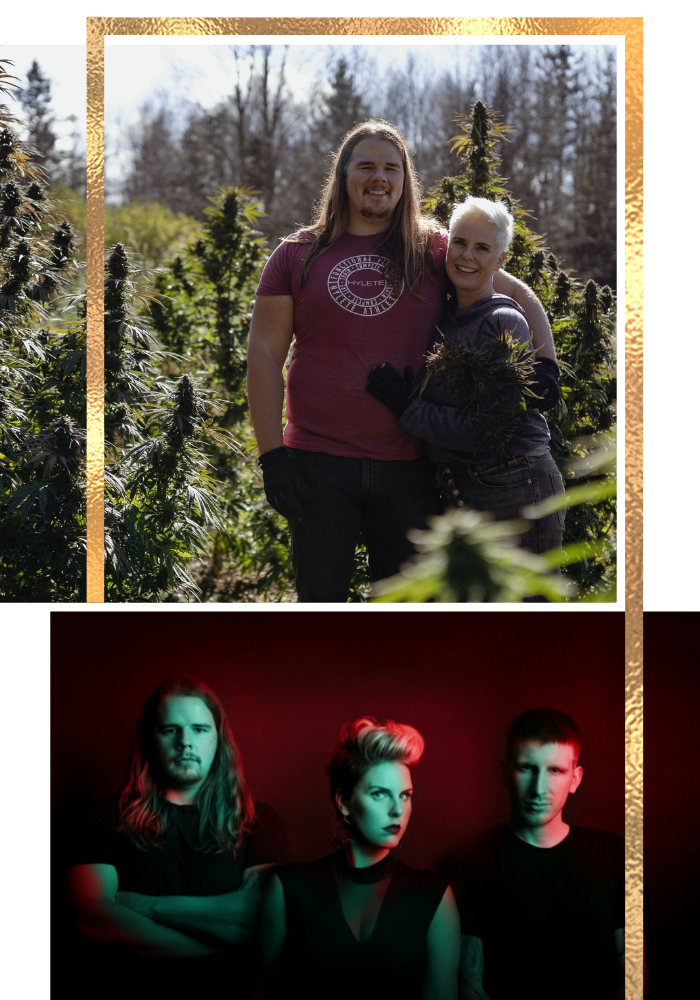 Amber is passionate about living in alignment with her purpose and allowing profits and impact to bloom from that place. All of her businesses sit within the Soul Seed ecosystem, united with the purpose for elevating consciousness and authenticity within leaders and brands.
Amber is a certified Sourced Retreat Leader and certified Transformational Coach. She as honored as a 2017 In Business Magazine 40 under 40, Brava Magazine Woman to Watch, a 2017 Athena Award finalist, a 2018 Vital Voices Global Partnership VVGrow fellow (the first from the United States). She's a member and trainer in Doyenne. She's a 2019 Goldman Sachs 10,000 Small Businesses Program Graduate, a 2021 Vital Voices VV100 fellow (top 100 women in the network). She's a Vital Voices Global Partnership Coach + Business Trainer.
Amber has served on numerous boards and has partnered with local, regional and global non-profits facilitating their brand and marketing efforts to become more strategic and fulfill their missions.
You can find her on media worldwide educating and inspiring audiences about how to take action toward their dreams, step into authenticity and how to grow more impactful and profitable businesses.
  When you lead from alignment, the positive impact can become infinite. Much of Amber's work is designed to help heart-centered purpose driven leaders, particularly women and historically marginalized communities to grow sustainable businesses. The impact includes expanding consciousness in business, more jobs are created, and wealth is dispersed among women and historically marginalized communities.  
"I made $150,000 more this year because of Amber's coaching. I have noticed a shift in my business because there's been a shift in me. I look back, and years ago I was resistant to receiving this type of coaching help. We all have blind spots, and until I finally took my guard down and allowed this work to happen, and allowed Amber to guide me, I didn't even know what was possible! You don't even know how good it can be!​"
A Healer's Hand + The Nest
"When Amber started coaching me, I was barely getting by. I went from struggling and getting by on $1,200-$2,000 a month, to $11,000-$13,000 a month in less than a year working with her. This life is something that seemed IMPOSSIBLE to me even a year ago. Without Amber's help and guidance, I know I'd still be back there somewhere trying to figure it out. She has helped me fast track my success and I cannot recommend the services she provides enough. I've been able to move my kids and I out of a 2 bedroom apartment, into a nice house with a pool, and into a better school district. I can't imagine how lost and stuck I'd still be if I hadn't made the investment to do this work."
Artist + Photographer, Kate McCullough Photography
"…Her support has helped me become more confident in who I am and has helped me grow my business in a way that feels authentic to me and fits what I want. I'm now in a stronger place to confidently face any challenge moving forward. My business had been plateaued for years, and after working together this is the first time it's grown in years! Amber helped me become more confident in my brand, and get more serious about sales, budgeting, and steps to strategically build my business. With this foundation in place and the results I'm seeing, I'm motivated to continue working with Amber to grow my business even further than I ever have before!​"
Graphic Designer + Marketer, Women's Self-Defense Trainer
Uncover Your Dreams & Unleash Your Impact Workbook
Uncover what it is you desire, what may be holding you back, and choose what you are ready to do about it next.