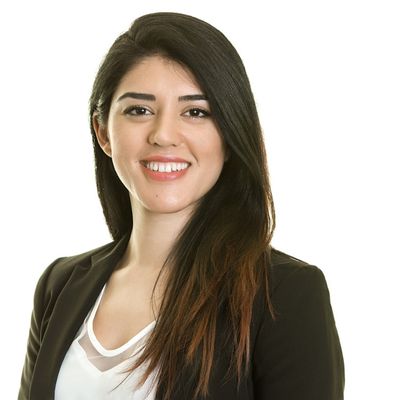 I decided to work with Amber after spending a few years figuring things out on my own. I finally decided to stop chasing the next new thing, "shiny object syndrome," and getting derailed like so many solopreneurs face. I decided to get serious about taking my sales, marketing and consistency to the next level and Amber helped me do all of that!
It was a big investment which was scary, I found myself hyperventilating in the bathroom before making the commitment, but that decision also brought about a big shift in how I saw myself and my business!
When I started working with Amber I wasn't earning what I wanted to and had inconsistent revenue, and after six months I more than tripled my revenue.
I learned that I don't need to do it all myself and that there are ways to get help, even when I didn't think I could afford it yet, Amber helped me think more strategically about the long term so I could make smart investments about what help to get. Doing that freed me up to focus on income-generating tasks. She helped me learn how to improve my sales consults and proposals, how to systematize my lead gen and marketing, and how to position my offerings to sell them based on the value they deliver, all of this helped me attract more aligned clients and increase my revenue.
Working with Amber has impacted not only my bottom line but helped me feel so much more confident in the foundation of my business and has launched me forward in ways that will stay with me forever!
Leila N.
Environment Sustainability Consultant – Waste to Resources Solutions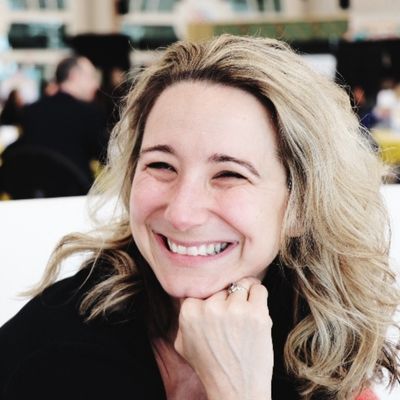 I can't thank Amber enough for helping me change my life. So much has changed in the three years since we started working together. I've done 1-1 coaching, several group coaching programs, and retreats and I highly recommend you work with Amber if you want to make changes to create the life you want. Over our work, Amber has helped me clear out business debt, double my income to paying myself over six figures. She helped me focus on what is authentic and true for me and was my coach as I navigated uncoupling from my partner and moved myself and my business to my dream location of Puerto Rico. She's been there as a resource and guide helping me through a lot of challenging times and each time we'd talk, she'd help me get re-focused so that I had the accountability I needed to keep going. She not only helped me in business but helped me to build confidence in myself, to embrace more of who I authentically am and from working with her I've learned to lead in ways I never thought I could. If you want to go for your dreams and are looking for guidance from someone who is authentic, judgment-free, who will help you remember the badass that you are, while helping you to grow your business too, I highly recommend working with Amber.
Melissa D.
Transformation Coach & Founder of East Coast Mental Wellness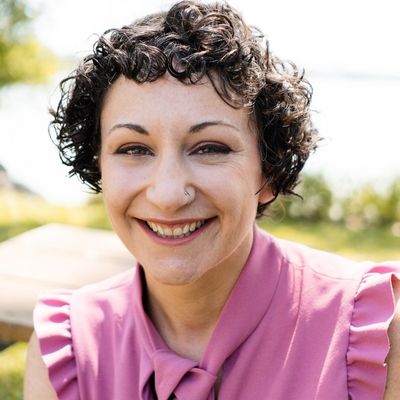 Ignite your Brand is like a crash course in how to actually grow a business that is authentic for you. You learn so much more in just a few months than you would over a few years in school. Amber helped me see that business isn't all evil and can be a force for good…business is an experiment that I get to perform! After Ignite your Brand, I finally feel that I'm a real business, feeling, seeing and thinking about myself differently. Through this program and support I have a newfound confidence to move forward as a business. For any service-based entrepreneurs who are struggling to get clear on your vision and strategy for growth, I highly recommend working with Amber!
Holly H.
Word Witch – Brighter Brand Marketing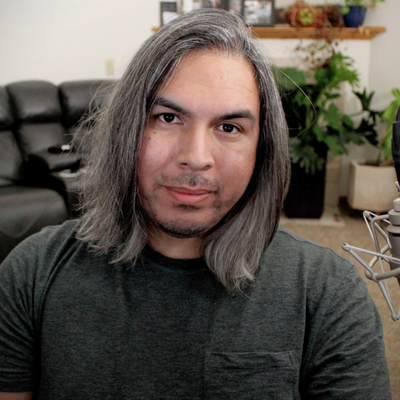 It was Amber that really gave me the 'skin' or outer layer to our business. Before doing IYB, I thought the biggest selling point was the online, 24/7 hassle-free booking, and all the technical features that differentiated the platform. But when I worked with Amber, she helped me realize the retention of the private students before I had the online platform wasn't all to do with the technology – she helped me understand who we are as a brand. She showed me that what made us retain the students was that we cared about them, that we tailor the instruction to what they wanted to learn, and that we as instructors have compassion, patience, and expertise. The technical side and the personal side of the business both mattered. I'm a more technical kind of guy which means sometimes I'm challenged by communicating with people. Amber helped me understand how to position the value of our brand in a way that customers could understand. As a result we've improved our sales and we have more confidence to communicate about who we are and how we're different.
Christopher P.
Founder of All Around Music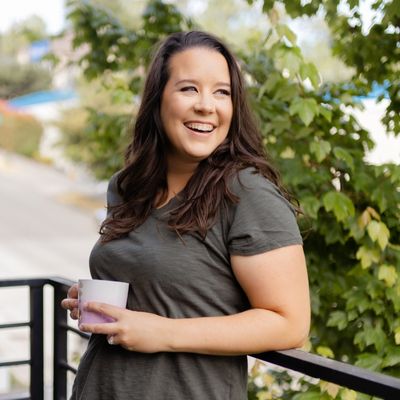 I started working with Amber in the summer of 2021. Right after launching my business, I went on a retreat with her to Puerto Rico, and it was phenomenal! It helped me get clear on the type of business I wanted to build and the life I wanted to build alongside it. After the retreat, I worked 1-1 with Amber, I also enrolled in Ignite your Brand and The Soulful CEO program.
Through the work we've done together I have evolved my business and I have grown in ways that I didn't think were possible this quickly. I cannot recommend her enough for the support and care she has for each of her clients, and how in tune she is with what each person needs support on!
With her guidance to help me create a business that's authentic to me, I've taken my business in a different direction than what I originally thought I would and now I'm growing like crazy, attracting more and more of my ideal clients and not working more than 20 hours a week. I absolutely love the work that we've done together and can't recommend her enough!
Emily B.
Blue Heron Business Partners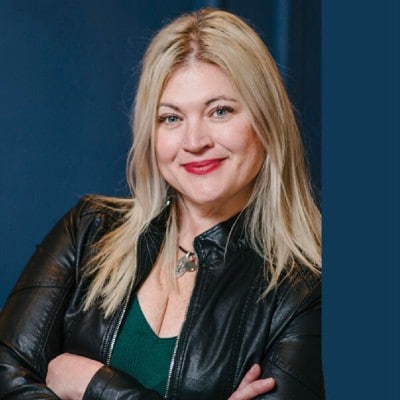 I started coaching with Amber while I was building my business, Rebel Wellness, from the ground up while I was working a full-time job. I was struggling with the entire concept of "brand" for myself and my business (even though I've worked in marketing for 20 years!!!) and I had so many questions. I doubted myself, and really wanted help creating a plan that I could follow, so I don't feel like I am out there slaying dragons every day. There are a million people out there in the world who do branding courses, but I was attracted to Amber because I thought she would "get me" and my aesthetic, and because she is very successful herself and has learned through trial and error the best way to get brands up and running!  Initially, I was very intimidated by spending the money to invest in this work, however, I thought to myself… "how much money am I going to spend if I DON'T do her program spinning my wheels and trying out things?"  It was a leap of faith, and I am soooo glad I did it! The content is awesome, the process is defined, and you can work at your own pace. She helps you think through some of the more gnarly aspects of building a business like understanding your customer persona, clearly defining the problems you solve, clearly defining how you want people to FEEL when they interact with your brand. Things I wouldn't have done on my own, but the things that make all the difference in becoming successful with building a business.  The best part of my week is the weekly calls with Amber. She gives feedback to the work that people are working on, in a kind yet direct way, lets you know best practice and how to avoid falling into a trap. I now have confidence in what I am building. I trust in the process and so far it has only led me to great insights and personal growth. I could go on and on, but the truth is, my business wouldn't be happening if I hadn't taken a course and worked with Amber. I would have been way too lost. Amber provides you with a path to follow, and when building a business/brand, that is critical to success.
Katie H.
Rebel Wellness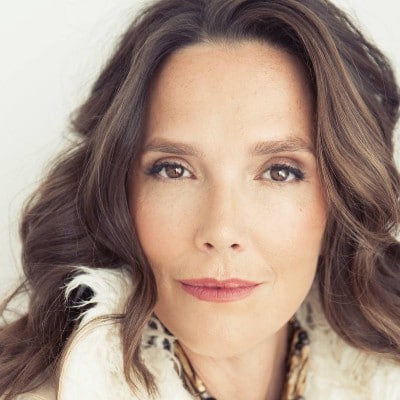 I made $150,000 more this year because of Amber's coaching. I have noticed a shift in my business because there's been a shift in me. I look back, and years ago I was resistant to receiving this type of coaching help. We all have blind spots, and until I finally took my guard down and allowed this work to happen, and to allow Amber to guide me, I didn't even know what was possible! You don't even know how good it can be!
I'm a different person now. I don't even worry about money. I just keep moving forward in my vision and it's all happening in abundance. The people (staff) I have attracted now are of better quality than I have ever attracted.
I need to keep being that person so that I can keep attracting that, and so they can keep believing in themselves and can keep being successful. By giving them the vision, being the leader that I need to be, it helps them believe in themselves, and perform better. This has been possible because of what Amber has helped me see in myself. I can't speak highly enough about what she has meant in my life and business.
Nicole B.
A Healer's Hand + The Nest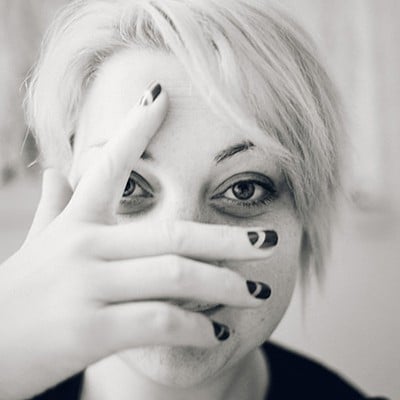 When Amber started coaching me, I was barely getting by. I went from struggling and getting by on $1,200-$2,000 a month, to $11,000-$13,000 a month in less than a year working with her. This life is something that seemed IMPOSSIBLE to me even a year ago. Without Amber's help and guidance, I know I'd still be back there somewhere trying to figure it out. She has helped me fast track my success and I cannot recommend the services she provides enough. I've been able to move my kids and I out of a 2 bedroom apartment, into a nice house with a pool, and into a better school district. I can't imagine how lost and stuck I'd still be if I hadn't made the investment to do this work.
Kate M.
Artist & Photographer, Kate McCullough Photography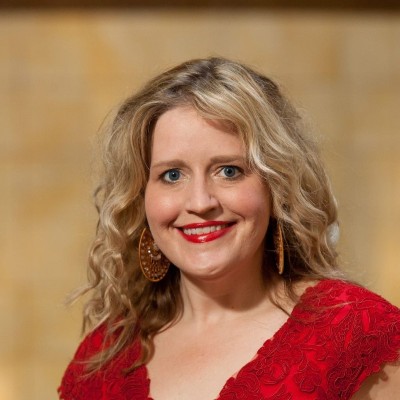 I feel so incredibly fortunate to have attended the retreat. Amber has an incredible gift and ability to bring people together, which created an amazing space for all of us to explore our personal and professional goals. I have 6 amazing new friends who love and support me, and I look forward to seeing where my newfound clarity takes me!
Alison H.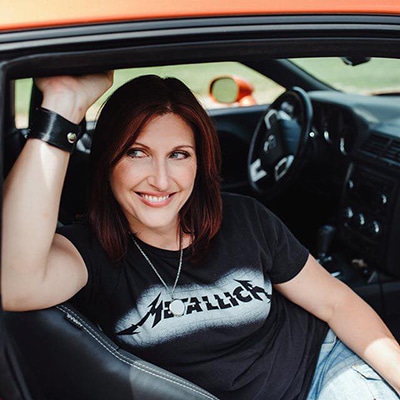 Amber helped me with so many small things along the way which has turned out to be something actually quite huge! Amber helped me grow my business but she's provided me so much more support than that! She has guided me on a journey to becoming more confident and to fulfill my purpose. Her support has helped me become more confident in who I am and has helped me grow my business in a way that feels authentic to me and fits what I want. I'm now in a stronger place to confidently face any challenge moving forward. My business had been plateaued for years, and after working together this is the first time it's grown in years! Amber helped me become more confident in my brand, and get more serious about sales, budgeting, and steps to strategically build my business. With this foundation in place and the results I'm seeing, I'm motivated to continue working with Amber to grow my business even further than I ever have before!
Amy P.
Graphic Designer + Marketer, Women's Self-Defense Trainer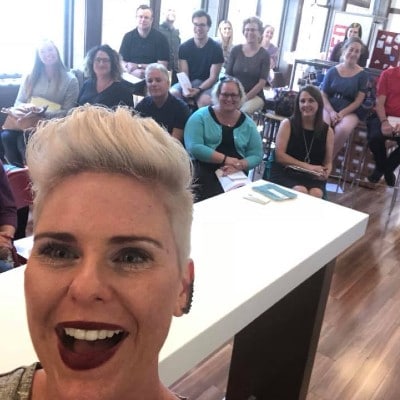 Amber had this great way of making everyone feel included in her talk and connected to each other. Even though she was up on stage talking to a few hundred people, it still felt very personal, and not a lot of speakers can do that in quite the way that Amber does. I learned so much about brand building, the importance of company values and how to create a meaningful customer experience. She inspired me to think about and how to put these ideas into practice in my own business.
Angela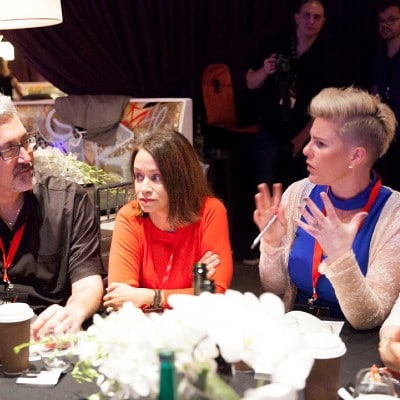 Working in city government, we don't tend to think of ourselves as a brand, however, after attending one of Amber's recent talks, I learned the importance of creating core values and defining your brand for any company or organization. I took what I learned in this talk and brought it back to my team, and thanks to Amber's teachings, we are now moving forward with defining our organization values and brand, which will help us have a united foundation as we move forward in our work! If you want your organization or company to thrive in today's world, I highly recommend hiring Amber as a speaker or business coach!
Corie
HR/Communications Director for City Government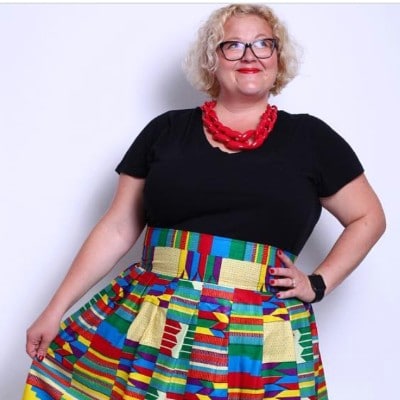 I took Amber's brand course and was really amazed by what I learned! She can help you understand your unique brand and how to effectively communicate to your ideal customers. She's a really great resource for new business owners and solopreneurs to help you create an effective strategy so you don't waste time and money trying to figure it out on your own!
Ashley P.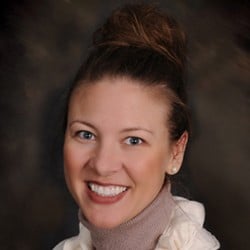 Before I took the class, I had a good idea of what I wanted clients to know about me and the work that I do, but I couldn't put it into words. Amber's class and insights helped me develop that messaging and made it a simple process. Now I feel like a huge hurdle is out of my way, and I can finally move upward and onward. I'm so excited to put this information to work.
Carrie W.
Financial Advisor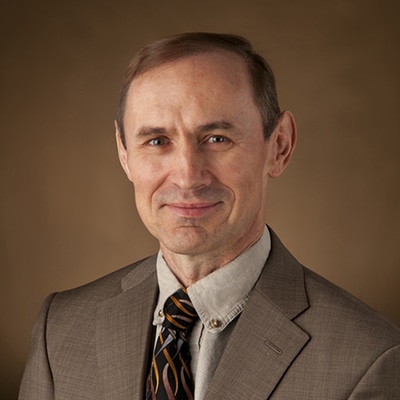 I took Amber's course on branding, hoping I could learn more about marketing my business myself. I got what I expected and much more. For me, the course was life-changing. For the first time, I was able to understand and define what my brand is and learned who my customers are. Through my new understanding, I can now finally effectively market my business.
Denis S.
Owner, My Money Tax & Accounting Services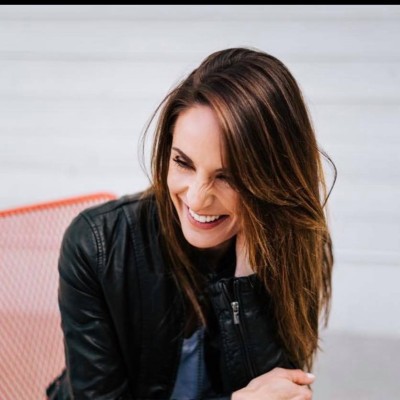 I attended a retreat with Amber in the past. At the time, I was so nervous about investing in myself without having a clear grasp of what I might gain from attending. I trusted my gut and jumped on board. I went into the retreat with an open mind, but still with nerves! The weekend completely changed my outlook on myself, my future and my outlook on others in my life! Amber has a genuine gift for making you feel comfortable in the process of searching your soul and digging deep. Not only that but the group she brought together felt like it was a perfect fit. We all left with a special bond. I'm so excited for Unleashed Live because I know with the heart, soul and thoughtful attention Amber puts into her events that it's going to be a truly special experience for anyone who attends!
Sandy J.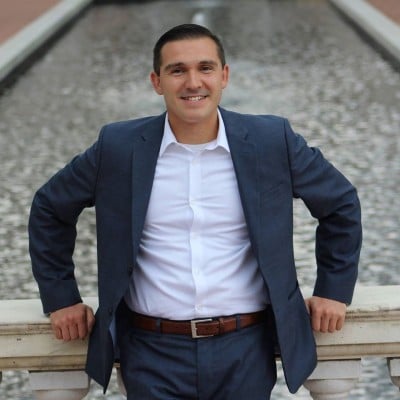 Anyone starting a business or marketing themselves who is not yet clear on what their brand is should take this course. Before taking Amber's course, my messaging was less than clear, and I was struggling to find my target audience. I didn't realize that by thinking too broadly I was actually hurting my brand equity. Amber's course taught me how to better tailor my message to those I want to reach in an easy-to-understand and approachable way, and I learned that the more focused I got, the better I was able to serve my audience. I am now more confident in the message I am trying to spread!
Steven C.
Financial Advisor. Passion for Work Podcast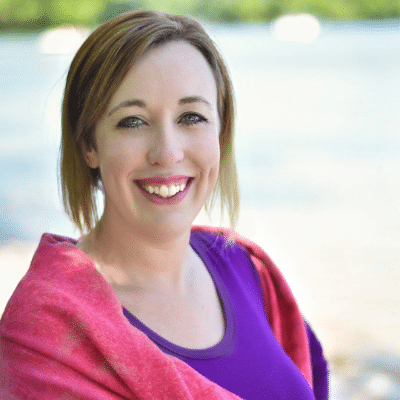 I attended an event hosted by Amber and the personal positive transformation that has come from that experience has been profound. I started feeling greater confidence and a sense of relief knowing I'm not alone in some of my experiences, in just a matter of days. What's been so amazing is how the positive impact is still benefiting me now, months later. Amber has a special way of supporting you as the individual person you are while helping you also build friendships and feel supported in community. Sometimes you don't know what to expect or what you will get out of attending an event, or investing in coaching until you dive in and do it. However, if you are truly passionate about living your best life and growing your business in an authentic way, I can say with full confidence that any investment with Amber is well worth it.
Valerie
Coach for Healers, Creative, Elder Advocate, Valerie's Workshop
Uncover Your Dreams & Unleash Your Impact Workbook
Uncover your desires, unlock what may be holding you back, learn your most aligned steps and live into unleashed freedom.